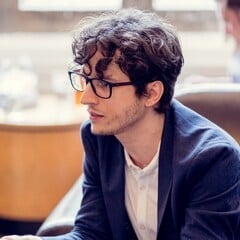 Thibault Girard
Senior Concept artist @Frontier
Edinburgh, United Kingdom
About
Hi everyone!
I'm a French concept artist and illustrator living in Scotland now.
I'm currently working in video games as a Senior Concept artist, illustrator at Frontier developments.
I love painting, playing with Blender and then mixing these two sometimes!
Still learning new tricks and skills and I always will.
I'm always open for new and interesting opportunities.
Contact : thibault.ky@gmail.com
Mobile : +33 767553633
Skills
Concept Art
Illustration
Character Design
Environment Design
Environment Modeling
Digital Sculpting
Character Modeling
3D Animation
2D Animation
Software proficiency

Photoshop

Procreate

Blender

3ds Max

ZBrush

After Effects

Premiere
Experience
Working on Warhammer Age of Sigmar game.

At Amplitude I had to create a large variety of illustrations to accompany the players during their quests and progress in Endless space 2 (a 4X game). I also had to make concept arts for the playable and non-playable alien races (their spaceship fleets included). Using both digital painting and 3D rendering. I also did the latest 2D animations for the in-game ground battles.

Worked on Humankind character/avatar creations and events/techs/others illustrations for the main game and DLCs.

I had a lot of tasks to complete at Futurlab. I was doing the concept arts (environment, character and mecha), making 2D sprites and 3D mechs and I had to animate these. I also did a lot of environment concepting and modelling following my own concept artworks. All that made me go from a very comic book art style to a cartoonish one and in the end to a semi-realistic one.

2DArtist - issue 130 - Speedpainting tutorial.

Book cover illustrations. Marketing illustrations. Poster illustrations.